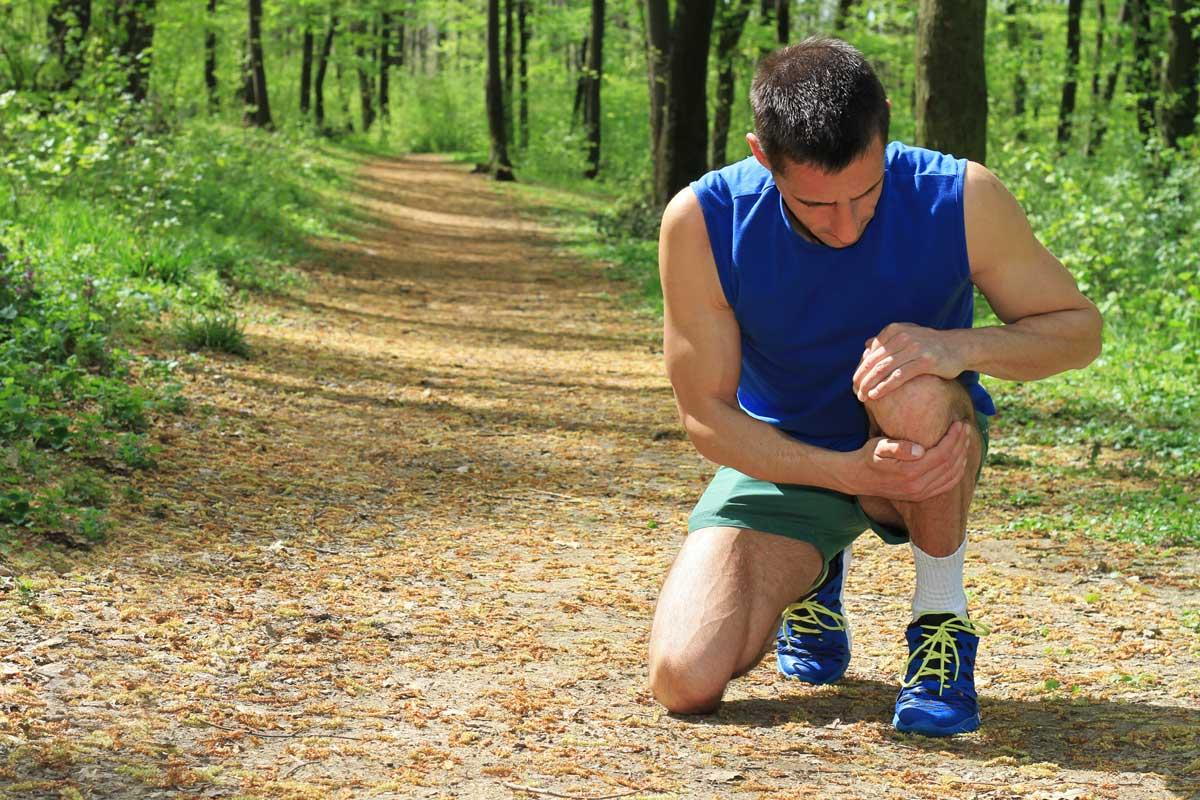 Why Medications Are Not Effective for Long-Term Knee Pain
Knee pain is a very common problem affecting all ages. In an athletic community like Santa Cruz, knee injuries frequently occur in sports that involve running and twisting. With age, the cartilage that provides a cushion in our knees tends to just wear out, causing chronic stiffness and pain.  In our Santa Cruz chiropractic office, all too often we see patients who have already tried to relieve knee pain with various medications, only to give up and seek our help. Here is the scientific research to help you understand why.
The Journal of the American Medical Association recently published a review of treatment for osteoarthritis in the knee and the results were surprising. Looking at 47 studies with 22,037 patients with knee osteoarthritis over the course of 12 months it was found that there is no clear difference in controlling long-term knee pain between medications and placebos (JAMA, 2018;320(24):2564-2579).
What are the options to treat knee pain?
When considering alternative methods to relieve knee pain, be mindful of treating your knee with care. Your knee has been subject to pounding, twisting, and bearing most of your body weight. There may be inflammation or bone-on-bone friction. A common sense, medically approved first step is known by the acronym R.I.C.E. – Rest your knee, pack it with Ice, use Compression to keep swelling down, and keep your knee Elevated.  This is something you can do immediately that often helps the pain subside a bit.
A natural, gentle next step is a Directional NonForce Technique adjustment. Such specialized treatment is carefully tuned to the structure of the knee, taking into account delicate tissues that may be inflamed along with joints that could be affected by bone-on-bone friction. This three-dimensional alignment  relieves the pain while avoiding further trauma. Adjusting the knee back to its optimal alignment is a vital step toward restoring natural movement and allowing healing to progress as it should. When you go through this step with your favorite Santa Cruz chiropractor, you'll get an explanation of the procedure and how it leads to natural, long-lasting pain relief.
Medications can stop the progressive damage and lessen pain, but only temporarily because they have side effects that mean you cannot keep taking them. Medications used for osteoarthritis include: Nonsteroidal anti-inflammatory drugs (NSAIDS) such as ibuprofen and other pain medicines; antioxidants; bisphosphonates to strengthen bones; joint injections such as corticosteroids; glucosamine and chondroitin sulfate; the list goes on.
Supplements can help with both the progressive damage and lessen the pain on a longer term, more sustainable basis. But supplements can be expensive to keep taking. Supplements that would help with knee pain include: Wobenzym, Zyflamend, and Celedrin. Learn more about supplements in our article on getting rid of chronic inflammation .
The best of all worlds is to eat the right foods. Eating in a way that keeps inflammation away is more sustainable on a long-term basis both for your body and your wallet. And we realize sometimes that isn't enough and you might need supplements to keep you pain free. We recommend working with a nutritionist to see what options fit best for your lifestyle and preferences – more may be possible than you think. You can find some options we're taking for anti-inflammatory foods here and here and here.
"All people are different, both in their experience of pain and their goals, and we've taken a more patient-oriented approach to recommendations," says Timothy McAlindon, MD, chief of the division of rheumatology at Tufts Medical Center in Boston and lead author of the 2014 Osteoarthritis Research Society International (OARSI) guidelines for management of knee OA. "There's also growing concern about the toxicity of drugs, particularly for people with osteoarthritis, who often have other conditions."
Dr. McAlindon says these concerns are weighting expert opinion in favor of non-drug treatments, and the OARSI guidelines, as well as recommendations published by the American Academy of Orthopaedic Surgeons (AAOS) in 2013 and the American College of Rheumatology (ACR) in 2012, reflect this trend.
Osteoarthritis comes with age, 80% of people have X-ray evidence of osteoarthritis by age 65. It is often what is behind chronic progressive joint pain because it the wear and tear of our joints. It can eventually destroy the cartilage in joints, and is among the most prevalent chronic diseases leading to disability worldwide (JAMA, 2018;319(14):1444-1472). Osteoarthritis is also the primary cause of knee replacements in North America.
A review of 68 studies showed that osteoarthritis is associated with everything that increases inflammation, such as obesity, high blood pressure, high cholesterol, diabetes and metabolic syndrome. It was also discovered that joint pain is reduced temporarily by anything associated with the control of inflammation: omega-3 oils in fish, leafy green foods such as kale, spinach and parsley, weight reduction in people that are overweight, strengthening and flexibility exercises, not smoking and reducing alcohol.
Furthermore, several studies have shown that exercise including strengthening and flexibility is more effective than surgery in treating people with knee pain and meniscal tears. (BMJ, July 20, 2016; N Engl J Med, 2013;368:1675-84). Meet with a physical therapist to get the best exercises for you.
Steps to take to relieve knee pain
Step 1: Get adjusted
Get your knees and hips adjusted. Having proper mechanical alignment not only helps optimize your biomechanics but can greatly reduce pain by reducing nerve pinching and friction in the joint. In our Santa Cruz Chiropractor office, using the Directional NonForce Technique method, we are able to analyze and adjust the knee in a very detailed and precise manner tailoring the adjustments specifically to you and giving lasting relief.
Step 2: Eat foods that don't cause the conditions for pain
While you won't be able to reverse the damage already done to your joint you can certainly make it feel like it's been reversed by doing some easy life-style modifications. Eat an anti-inflammatory diet that includes lots of vegetables, whole grains, beans, nuts and other seeds. Restricting red meat, processed meats, foods with sugar, all sugared drinks. Meet with a nutritionist or follow meal plans to get yourself started.
Step 3: Exercise to prevent pain
Move more. Osteoarthritis almost always worsens with inactivity. One review of six studies of 656 men and women with knee osteoarthritis found that exercise improves symptoms of knee pain in osteoarthritis found that it didn't matter if it was high intensity or low intensity exercise.
Avoid impact sports and focus more on non-impact sports. Non-impact sports include elliptical machines, cycling, rowing, kayaking, swimming, surfing, and water aerobics.
Step 4: Reduce the weight your knees are carrying
Excess weight cases inflammation and obesity is a major factor for osteoarthritis. Losing as little as 11 pounds reduced risk of developing knee osteoarthritis among women by 50 percent!
Conclusion
There's nothing like crippling pain to make you appreciate the importance of your knees. Our Santa Cruz chiropractorstreat knee pain all the time. We're here to help you get the very best treatment available. And to help you lead a healthy lifestyle free of pain. Got questions or want to discuss your situation? Just give us a call at 831-217-3157.